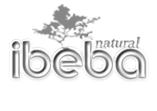 Search
Products meeting the search criteria
There is no product that matches the search criteria.
Blog Search Result
The New Romantics

by Jane Chanakira on Jan 27, 2014.

Prints are yesterday's news, dreamy Soft 3D Flowers are in & they look delectable. 'Florals, for spring? Groundbreaking." Mi.. more..

New Season

by Jane Chanakira on Jul 26, 2013.

The New Season The fashion clock's forever ticking, and moving forward at a fast pace. We.. more..

Alexander Wang A/W13

by Jane Chanakira on Feb 16, 2013.

Fight Club 2012 was a year of change in fashion. Some of the key industry players participated in a game of musical chairs, moving from one ho.. more..