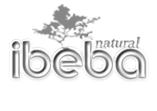 Search
Products meeting the search criteria
There is no product that matches the search criteria.
Blog Search Result
Eliminating Those Irritating Dark Spots

by Jane Chanakira on Jan 11, 2013.

Dark spots are easily one of any woman's darkest nightmares. Whether with the help of cosmetics, creams, vigorous skincare treatments or even laser treatment.. more..

Benefits of ibeba natural skin care

by Jane Chanakira on Dec 28, 2012.

Achieving flawless and young skin doesn't have to be daunting nor does it mean going under the knife. At ibeba natural we celebrate diversity in beauty and s.. more..