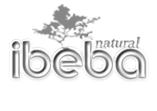 Search
Products meeting the search criteria
There is no product that matches the search criteria.
Blog Search Result
New Season

by Jane Chanakira on Jul 26, 2013.

The New Season The fashion clock's forever ticking, and moving forward at a fast pace. We.. more..

The waistline

by Jane Chanakira on Feb 27, 2013.

Trend Alert The waistline, (alongside shoulders as we've seen previously) is having its fashion moment again. The belted waist creat.. more..