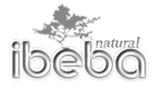 Introduction
Blog Category 1
Sub-Category
Know the products
Low hyaluronic, more wrinkles
Did you know that low levels of nourished hyaluronic acid in the skin primarily cause wrinkles? Research shows that hyaluronic acid levels decrease with age, as this happens it dehydrates the skin cells and produces wrinkles. We have blended unique and effective ingredients designed to give you the best results: younger and more appealing skin, naturally.
The fountain of youth
Acclaimed as 'the fountain of youth', hyaluronic acid (found in our cream) is a compelling anti-ageing agent that seeps into the skin and pumps skin cells to get rid of...
Know the products
Ready, Set, GLOW! with our Mega Bright DNA Repair cream.
New Year, New You
It's a New Year and your skin deserves a fresh start too, why not give it the attention it deserves by correcting those stubborn blemishes and dark spots? Our repair cream targets uneven skin tone and gives you a fresh renewed healthy, hygienic glow by getting rid of scars and sunspots leaving skin looking more luminous.
What we use
The gentle-on-skin formulas (Licorice, Kojic Acid, Bearberry extract, Q10) work as brightening...
Achieving flawless and young skin doesn't have to be daunting nor does it mean going under the knife. At ibeba natural we celebrate diversity in beauty and skin types. Our mission is to provide you with the best skin care that accentuates your natural beauty and helps to take great care of your skin, with ingredients that deliver maximum benefits.
Our products are enriched with natural ingredients that comply with the skin – gentle and non-intrusive, working hard to protect and target affected areas. The active ingredients include the hyaluronic acid that acts as an anti-aging shield by tackling and preventing premature signs...
Showing 1 to 3 of 3 (1 Pages)