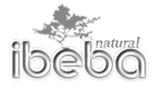 Skin Expert
Posted by

Jane Chanakira

in Skin Expert on

Apr 09, 2013

.
Whether it's stress, bad diet, or the effects of the weather, the skin usually shows the first signs of a problem. Here, we tackle common beauty problems with basic first steps to taking care of your skin, before reaching for products.
1. Pigmentation: Acne presents a lot of challenging problems, not only is it stressful to deal with, but it also leaves stubborn uneven marks on the skin.
Solution: Shorten the time spent in the sun and ensuring you're using SPF protection.
2. Spots: There's nothing more frustrating than the appearance of spots; they are difficult to hide and intrusive.
Solution: Tackling...
Skin is the biggest organ in the body, and it is the only one visible. If first impressions are made to last, then a healthy looking skin is the ultimate way to make a good one. However, it is easier said than done. Millions of people pay thousands of dollars each year on skin products, a list that keeps on getting bigger as you age. But it is important to make the right investments, for the sake of your hard earned cash, and for the health of your skin.
What Harmful Skin Care Products Can Do?
Our skin has the tendency to absorb, so the chemicals you apply on your skin can make their way in the bloodstream. Hence, it is...
Posted by Jane Chanakira in Skin Expert on Jan 11, 2013 .
Dark spots are easily one of any woman's darkest nightmares. Whether with the help of cosmetics, creams, vigorous skincare treatments or even laser treatments, nothing is spared in order to get that soft, flawless, fresh skin back. Skincare treatments can cost up to thousands of pounds for extensive procedures. However, the fact is that these procedures are not long term, a fact many only realize once the new skin layers begin to surface.

The Dark Side of the Dark Spots

Blemishes are marks or dark patches on the skin, especially the face, caused due to boils, whiteheads, pimples, blackheads or hormonal imbalance etc....
Showing 1 to 3 of 3 (1 Pages)