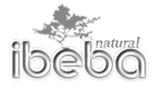 Fashion
Posted by

Jane Chanakira

in Fashion on

Jan 27, 2014

.
Prints are yesterday's news, dreamy Soft 3D Flowers are in & they look delectable.
'Florals, for spring? Groundbreaking." Miranda Priestly once sarcastically remarked. But yes, groundbreaking they are this season. No longer the preserve of your nan's tapestry, designers have given flowers a new lease of life, the spring/summer fashion oeuvres boomed with profusing 3D flowers. The modus operandi was collectively light-hearted and romantically enchanting, whisking imaginations as far away as nirvana or creating idyllic fantasies of the big day.
Posted by Jane Chanakira in Fashion on Feb 16, 2013 .
Fight Club
2012 was a year of change in fashion. Some of the key industry players participated in a game of musical chairs, moving from one house to another. Stefano Pilati departed from (Yves) Saint-Laurent Paris, whilst Balenciaga's Nicholas Ghesquiere shocked everyone with the sudden departure announcement after a 15-year reign – fuelling speculations about Christopher Kane perhaps taking over the brand. Yet, Kane was only just getting divorced from Versus. What was more interesting was the appointment of New York designer, Alexander Wang taking over Balenciaga. PPR (who own Balenciaga) explained that Wang is what they...
Here at ibeba, we believe that beauty and fashion are synonymous with each other. This month, we've decided to celebrate fashion month and treat you to an insight of the best A/W 2013 shows. From New York, London, Milan and Paris, we will review the shows that have tickled our fancy and ones that we think are most likely to be in vogue and influence your next winter wardrobe. Stay tuned.
image from Trendland
Showing 1 to 3 of 3 (1 Pages)