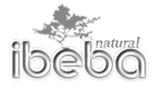 Frequently Asked Questions
You can start using anti aging products at any age taking into consideration your choice of healthy life styles. Prevention is better than cure is the best attitude to develop towards application of anti aging/wrinkles products. Most people start from 20s, 30s, but it's never too young to start.
ibeba natural advocate nature with science to boost healthy living, this is why we invest on sourcing for the finest acting plants and fruits extract to eliminate unwanted skin problems from wrinkles to hyper-pigmentation. Our composition contains the purest ingredients certified by European cosmetics regulation and highly recommended by dermatologist. We are continuously researching in latest technology on how to isolate transgenic plants and fruits to produce effective enzymes that will act as an antioxidant against damaged tissues caused by UV radiation and other hormonal dysfunction.
Viamin A, B, C and E, Glycolic Acid, Kojic, Coenzyme-Q10, Mulberry Root Extract, Bearberry Extract, Licorice Extract, Willow Bark Extract, Arbutin.
Yes! It is 100% safe, The Mega Bright DNA repair contains a cocktails of different plants and fruits enzymes that are tolerance to the skin.
Yes! All the packaging are recyclable, we take pride and focus our emphasis on degradation of environmental pollution, this is why we invest in biodegradable materials.
No! We do not test the products on animals, we follow the rules and regulations of EU cosmetics regulations.
Yes! Dermatologically tested and recommended by most beauty therapist.
You can purchase our product online and your local department stores.
Yes! Our products tested and certified by independent dermatologist, professional beauty therapist, makeup artists and skincare specialists.
Simply click on forgot password, you will receive a link to reset.
We are currently running a FREE DELIVERY SPECIAL PROMO FOR LIMITED TIME ONLY. Standard UK delivery charge is usually £5.20
Yes. email your questions to info@ibeba.co.uk or use our contact form and one of our specialist will reply within 48 hours.
We use a third party provider (Banks) and your debit/credit card are process by encrypted channel for maximum security and we do not store your card details on our database.