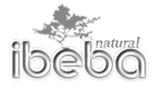 About
ibeba natural skin care
ibeba natural is an innovative skin care manufacturer; utilising advanced technology and natural ingredients in the pursuit of flawless skin.
We have a firm interest in the preservation of the environment and we are stringent in ensuring to seek out and incorporate organic compositions in our range. The majority of the ingredients in our range are naturally derived from plant and fruit enzymes.
Leading skin-care research
Our experience gained over many decades has equipped us with the knowledge and experience that has enabled the birth of this unique ethical skin care range. We placed great emphasis on research and development, using organic concepts developed by our qualified in-house chemists. To give us that additional quality stamp, we also work closely with independent dermatologists and other industry professionals to bring you cutting edge products. Our revolutionary formula was developed using the latest skin care biotechnology to give instant tightening and lifting. The active ingredients create physical brightening effects that are immediately visible, unlike other ranges where results are minimally measurable.
Our skin care products is available exclusively at www.ibeba.co.uk. We have a selection of high quality topical treatments at competitive prices and pride ourselves in excellent customer service, a broad selection of quality botanical ingredients. If you have any questions about our product lines, email info@ibeba.co.uk