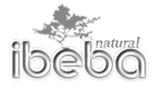 Delivery
Your delivery
Our delivery schedules are based on working days (Monday - Friday) excluding bank holidays. Orders placed on a weekend will be processed the following Monday and subject to the same delivery timescales as an order placed on the Monday morning. For instance an order placed on Saturday for Next Working Day will be processed on Monday for delivery on the Tuesday.
Return Policy and Procedure
We hope that you will be happy with your purchase. However, if you are not entirely happy or if there is a defect in packaging, you may return the goods within 14 days in its original package unused and undamaged by filling out the form online.
You are responsible for return postage cost and we strongly advise to use guarantee delivery and keep your proof of postage. We shall not be liable for products not received by us. A full refund less initial postage cost of purchase will be refunded to your original method of payment.
This return policy and procedure apply to products purchase from ibeba natural online and not our partners or retailers.
Delivery Methods
All orders are sent by recorded delivery and require a signature upon delivery. To ensure secure and undamaged delivery of your order, our delivery company will not be able to leave your order 'hidden' at the address.
We do not deliver to P.O.Box address.
Mainland UK delivery
Standard delivery to Mainland UK is usually between 2-6 days.
Special delivery as selected by customer takes 1-3 days.
International delivery including EU
All orders are sent by special courier service and usually takes between 3-10 working days.