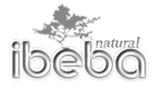 De Age Anti Wrinkle 50g
Product Code:
IBN01
Reward Points:
289
Availability:
Out Of Stock
Price:
£28.95
Price in reward points: 867
A stem-cell based product that regenerates aging tissues. Contains a blend of natural ingredients to boost oxygen and tighten the skin - reducing the appearance of fine lines and wrinkles.
De Age Anti-wrinkle is an instant line corrector that absorbs easily into the skin. The anti-aging formula increases the reproduction of healthy skin and collagen synthesis. Also contains stabilised enzymes that helps to repair skin damaged due to sun exposure and solar radiation. The active ingredients ameliorate the appearance of photo-aged skin, and promotes wound healing by reducing wrinkles and scar formation.
Retain moisture when skin's water retention levels are low.
Digests pigment in age spots
Contains anti inflammatory properties
Preserves skin natural moisture
Antioxidant slows down the aging process
Purifies and regenerates the skin
Smoothes facial lines
A natural alternative to Botox
Suitable for all skin types.
Scientifically proven formula
De Age Anti-Wrinkle contains hyaluronic acid to hydrate skin and prolong moisture to the epidermis. It is clinically proven to reduce collagen collapse and stimulate skin renewal.
A combination of Hyaluronic Acid, Tetra-peptides and Tria-peptides slows down the aging skin by reducing fine lines, wrinkles, red blotches, sagging and dark spots.
Hyaluronic acid is a component of connective tissues which helps to keep skin moist and plump. Peptides are naturally occurring protein molecules that allow the natural production of collagen and elastin. The combination decelerate DNA damage and repair skin elasticity. As the ingredients occur naturally, they are easily metabolised by the body's endogenous enzymes. Moreover, they are safe to use and are both biologically and ecologically compatible.
Studies carried out over a period of 12 months shows that De Age Anti-Wrinkle activated the proliferation of keratinocytes and fibroblasts; regulating not only collagen synthesis but also cytokine secretion and macrophage activity.
Ingredients
Ingredients
Aqua( Purified Water),Shea Butter, Propanediol (Corn Sugar)), Ceteareth - 20 (Coconut Oil), Nicotinamide (Vitamin B), D-Panthenol (Vitamin B5), Ceramide 2, Glycereth-7 (Coconut oil), Cetearyl Alcohol (Coconut Oil), Alpha-Bisabolol ((Matricaria chamomilla Extract), Hyaluronic Acid, Camellia Sinensis Leaf (Green Tea) Extract, Dioscorea Villosa (Wild Yam) Root Extract, Paeonia Suffruticosa Root Extract, Pueraria Lobeta Root Extract, Trifolium Pratense (Clover) Flower Extract, Keratin/Hydrolysed Keratin, Geranium Essential Oil, Orange Essential Oil. Amino Acid Tetrapeptide-3, Amino Acid Tripeptides.
Write a review
Your name:
Your Review:
Note: HTML is not translated!
Rating:
Bad
Good
Enter the code in the box below:

Recommend this product to your friend(s)!
Cleanse your face prior to applying gently all over face and neck, dabbing in a gentle press until the skin absorb.