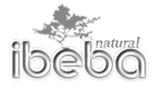 Mega Bright DNA Repair 50g
Product Code:
IBN02
Reward Points:
329
Availability:
Out Of Stock
Price:
£32.95
Price in reward points: 987
A powerful brightening cream. The revolutionary formula blocks the complex signals which stimulate pigmentation to the skin. It contains a special blend of plant extracts that activate brightening effects for a flawless complexion.
Corrects skin pigmentation - discolouration, acne spots, dark spots, pregnancy marks and freckles
Evens skin tone
Increases luminosity
Reduces the intensity of age spots
Reduces pigmentation caused by ultraviolet radiation
Suppress hyper pigmentation - melasma and post-inflammatory
Non oily with a pleasant silky feeling
Light absorption with no residue
Gentle on all skin types
Visible results in just 2 weeks
The formula also acts as an antioxidant to prevent the conversion of free radicals that aggravate skin pigmentation. sun radiation, hormonal dysfunction and other environmental pollution induce alterations in melanin production. Tested by dermatologists and skin care experts and is proven to slow down the production of melanin. It contains active ingredients that obstruct tyrosinase activity - a key determinant of excessive melanin production in skin.
Ingredients
Ingredients
Water (Aqua), 1,3-Propanediol (Corn Sugar), Nicotinamide (Vitamin B), Cetyl Alcohol (Coconut oil), Glyceryl Stearate (Palm Kernel), Alpha-Bisabolol (Matricaria Chamomilla Extract), Glycolic Acid (Sugarcane Extract), Kojic Acid (Rice Wine), Coenzyme-Q10 (Vitamin), Mulberry (Morus Alba) Root Extract, Arctostaphyllos Uva Ursi (Bearberry Extract), Licorice (glycyrrhiza glabra) Extract, Salix Alba(Willow) Bark Extract, L-Ascorbic Acid (Vitamin C), Alpha-Arbutin (Bearberry Plant), Hyaluronic Acid, Steareth-20 (Palm oil), Sunscreen (UVA/UVB) , Geranium Essential Oil, Lemon Essential Oil.
Write a review
Your name:
Your Review:
Note: HTML is not translated!
Rating:
Bad
Good
Enter the code in the box below:

Recommend this product to your friend(s)!
Cleanse your face prior to applying gently all over face and neck, dabbing in a gentle press until the skin absorb. Concentrate on the affected area twice a day or as when needed.
Suitable for all skin types