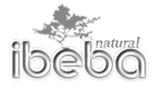 Search
Products meeting the search criteria
There is no product that matches the search criteria.
Blog Search Result
The New Romantics

by Jane Chanakira on Jan 27, 2014.

Prints are yesterday's news, dreamy Soft 3D Flowers are in & they look delectable. 'Florals, for spring? Groundbreaking." Mi.. more..

Weight on your shoulders

by Jane Chanakira on Mar 04, 2013.

Off the shoulder, embellished, capped, bare, rounded, squared…we've seen them all this season. The fashion capitals' designers unif.. more..