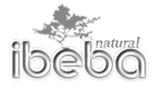 Search
Products meeting the search criteria
There is no product that matches the search criteria.
Blog Search Result
De-Age Anti-Wrinkle Cream

by Jane Chanakira on Feb 07, 2013.

Know the products Low hyaluronic, more wrinkles Did you know that low levels of nourished hyaluronic acid in the ski.. more..

Benefits of ibeba natural skin care

by Jane Chanakira on Dec 28, 2012.

Achieving flawless and young skin doesn't have to be daunting nor does it mean going under the knife. At ibeba natural we celebrate diversity in beauty and s.. more..