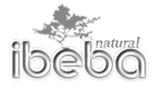 Search
Products meeting the search criteria
There is no product that matches the search criteria.
Blog Search Result
The waistline

by Jane Chanakira on Feb 27, 2013.

Trend Alert The waistline, (alongside shoulders as we've seen previously) is having its fashion moment again. The belted waist creat.. more..

Alexander Wang A/W13

by Jane Chanakira on Feb 16, 2013.

Fight Club 2012 was a year of change in fashion. Some of the key industry players participated in a game of musical chairs, moving from one ho.. more..